OutServe Magazine
(OutServeMag)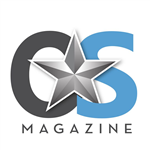 The Network of Actively Serving LGBT Personnel

OutServe Magazine is a means of reaching out to our fellow LGBT servicemembers and letting them know that they are not alone – that there are literally thousands of military personnel just like them who are going through the same things they're going through. Another objective of this magazine is to highlight the contributions of our community to our straight counterparts – to show them that we are alike, that we are serving right next to them, and to dispel common misperceptions that have fed the opposition to DADT repeal and LGBT equality.

Support the magazine by purchasing a print version - the purchase price covers the cost of printing, and one dollar comes back to us to sponsor free distribution to military bases!